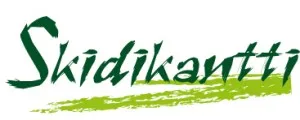 Children are often considered powerless beginnings of human beings. Skidikantti sees children as individuals starting their voyage through their own lives. Skidikantti is a training programme that aims to help children and teenagers to gain skills they need to manage their own surroundings. The main goal is to give each child the surviving pack to carry with them through life. It consists of courage, understanding, social skills and joy.
Many children who have been raised in 'good homes' and safe surroundings lack the streetwise skills that may be needed for dealing with risky situations – or social skills for dealing with other children in school. On the other hand the children who lack good support of the family often have no perspective or knowledge on how to create solid ground under their feet. They might not know how to create a better chance for the future for themselves.
Skidikantti works with simple exercises. It teaches the control of the mind through the control of the body. The focus in the beginning is in the body language: calm breathing, good balance and assertiveness. It also teaches how to use these means to assess other people. There is a lot of practise on social skills through drama and improvisation, which helps to understand the dynamics of interaction and recognise the patterns possibly leading to manipulation or violence.
These skills are most effectively passed to the children by the professionals who work with them on daily basis. This is why Skidikantti does extensive work training the teachers, councellors and social workers as well as the parents. Apart from the skills they learn to share with the young people, they also gain skills to help them with their work.
They can learn to deal with aggressive children or teenagers, and gain understanding on how to unite and lead a group. Most importantly, they learn how to listen to children in all levels they are expressing themselves.